If your unit is looking for the absolute highest quality military challenge coins – look no further. Using industry leading materials and five star client service levels, our company takes coins to a whole new level. We cater to all branches of the military and government, providing stunning detail at a reasonable expense.
Our custom coins "raise the bar" by offering unlimited colors as standard, along with other options that are typically an up charge elsewhere – no other company in existence can match this offering. The increased material used in our military challenge coins means that your coins will stand out from the crowd in comparison. You've heard the phrase "The Devil is In The Details", and with increased color dimension, your military coin design will have more impact and presence than a standard coin.

Army Challenge Coins | Navy Coins | Air Force Coins | Marine Corps Challenge Coins | Coast Guard Challenge Coins
Because we aim to mint the best looking military challenge coins for your unit or group, we welcome phone calls to discuss your project as it progresses. Only when you are completely satisfied with the rendering of your challenge coin will we proceed. The evolution of coin making must include input from you, the customer, coupled with our expertise in minting. The final outcome is a product anyone would be willing to show off.

Experience The Best In Military Challenge Coins
We strongly support all service members of the US Armed Services. Along with this support comes a drive to make the ordering process as simple as possible with no hoops to jump through along the way. Your military challenge coins are designed by professional artists with a military background. That's right – our design staff is comprised solely of retired military. Each has been involved with drafting coin artwork directly for the government while on active duty, and have chosen to continue this pursuit after serving our country. What this means to you is we understand all the nuances, lingo, and culture of serving in the Armed Forces…which directly effects your experience with the company you choose to make your custom challenge coins.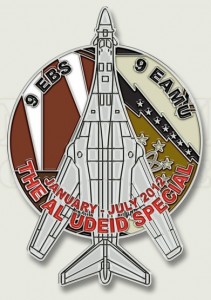 Our products don't end with just military coins. We also cater to those who need to address presentation concerns in formal settings. For this reason, we can also pre-package your military challenge coins in distinguished cases specifically made at the correct size for your particular coin. Collectors will also enjoy the more subtle display and storage options we can suggest.
Email or call us to begin commissioning your custom coins, or you can navigate our site to learn more about what we do. When you are ready to start, we think you will find our customer service is second to none and our designs not only appealing, but also innovative, in a way that captures your message in the best way possible. All design work is done at no charge whatsoever.
Reach our product specialists by phone at 1-800-641-5831, or through one of the contact forms on our site. We can thoroughly explain the process to insure there are no surprises along the way. Up front, reliable and expedient service…much like our military; and that's just how we like it.
Thank you!
Jun 08, 2012
by
SSgt Lombardi, TJ
Just wanted to let you know that the coins arrived last night. The Commander opened them up this morning and was extremely pleased with how well they came out. He presented me the first one for being the designer on his end. Please pass along our gratitude and appreciation to your team there. The coin really came out great.

---
Best Military Challenge Coins
Our military challenge coins came out great, I couldn't have asked for better military challenge coins. thanks

---
Add Us To Your List Of Satisfied Coin Customers
Apr 28, 2012
by
OG/CC Keith Loban, USAF
We couldn't have asked for more...our coins came out great. Thank you, Sir!

---
Click here to submit your review.
---
---