Challenge coins hold a special value to the service men and women of the United States Marine Corps. They signify the type of revered pride that one would hold onto and display for many years to come. The military has held them in this regard for over 60 years, and they usually issue these items when a member or team performs in an exceptional manner.


They're also not only used by soldiers to identify a particular regiment or platoon they belong to, but often traded among military personnel both outside and inside the ranks of the armed forces. Military challenge coins have held a high degree of significance, quite notably, in the USMC. These coins have been prized possessions, representing symbols of honor or used as unity pieces, and have been collected and carried by active duty and retired Marines spanning the globe. The U.S. Marine Corps may be the smallest branch of our military, but it is by far the force that has taken many of the toughest missions the chain of command can throw at them. It's for this reason that the Marines have evolved into a unique fighting force, with a military culture that thrives on overcoming monumental challenges and hardships.
There are no "ex" Marines. Once a Marine, they stay a Marine for life. The USMC's main objective is "force projection," or specifically, amphibious assault in enemy areas; the projection of an armed force from Navy ships into hostile territories. This has been the legacy of the Marine Corps throughout history. They traditionally attack, secure and set up advance military bases or strategic positions from which the U.S. Army and Air Force can operate. For this reason, they always operate in a state of combat readiness that is unmatched and unheralded with any other branch of the U.S. armed forces. Marines are kept on board Navy ships around the world and have everything they need to leap right into battle at a moment's notice, including both tactical and logistical ground and air support. They are always closer to hostile and aggressive foreign "hot spots" and troubled areas on a continuous basis more than any other US force.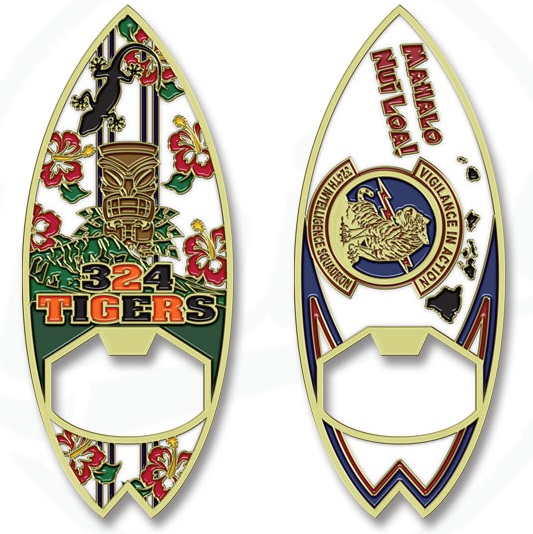 The Marine Corps was established in 1798 for the purpose of helping combat pirates that were attacking U.S. merchant ships around the Mediterranean seas. A group of Marines marched to the city of Derna, capturing it after several hours of intense fighting, and this is where the Marine's Hymn became immortalized. Marines have been involved, at least to some extent, in every war the United States has ever been engaged in. Though they were heavily employed in the First World War, it wasn't until World War II that they were used tactically and efficiently and saw some of the heaviest and toughest battles ever fought by U.S. troops. The series of Asian-Pacific Theater wars during the Second World War required penetrating and conquering many small islands, bases and airfields located in the Pacific Ocean where Japanese forces were entrenched. The Marines lost thousands of men as they invaded and overtook dozens of Pacific islands, island by island, and it was in these series of small attacks that they mastered the art of amphibious assault that has become their signature. It was also here, on the island of Iwo Jima, where the Marines are seen struggling to lift the American flag, which was eternally commemorated in the famous photograph taken by Joe Rosenthal that had become a World War II icon. Many Marine Corps challenge coins over the years bear this symbolic image as the centerpiece of the design, which never goes out of style. The Marines also became a valuable asset in both the Korea and Vietnam wars, finally spearheading numerous offensives through Iraq and other regions in the Middle East.
For this reason, challenge coins, also known as unit coins, have become great symbols of honor and pride that we find exemplified in the modern day Marine Corps. Yet, even though challenge coins are often associated with military honor and loyalty, many groups, organizations and institutions all over world have used these coins to exemplify the same pride and loyalty we see in military ranks. Challenge coins are a way to recognize exemplary service, even among university students or employees in corporations, whether teams or individuals that have performed special services or duties. Offering challenge coins to a particular group, group members, employees or individuals, without a doubt, will express appreciation towards the group or individual and reinforce the type of behavior and performance the coin represents. Military forces and corporations are aware that when people feel like they're part of an honored group, there's a great sense of pride and loyalty among those within the group. Whether challenge coins are issued for bravery, military service, a good attendance record, getting work done quickly and efficiently, team accomplishments, being helpful or just an optimistic team player, they will always keep a sense of unity among the participants, and this can help boost morale in the workplace, which greatly enhances a sense of pride and increases productivity.
MilitaryChallengeCoins.com is very proud to offer their services to all branches. We mint coins with 100% personalized service every step of the way, and are forever grateful for what our Marines do on a day-to-day basis for our country. Speak with a coin specialist today for all the information you need to create a coin that any Marine would gladly present as his own.
Army Challenge Coins | Navy Challenge Coins | Air Force Challenge Coins | Coast Guard Challenge Coins